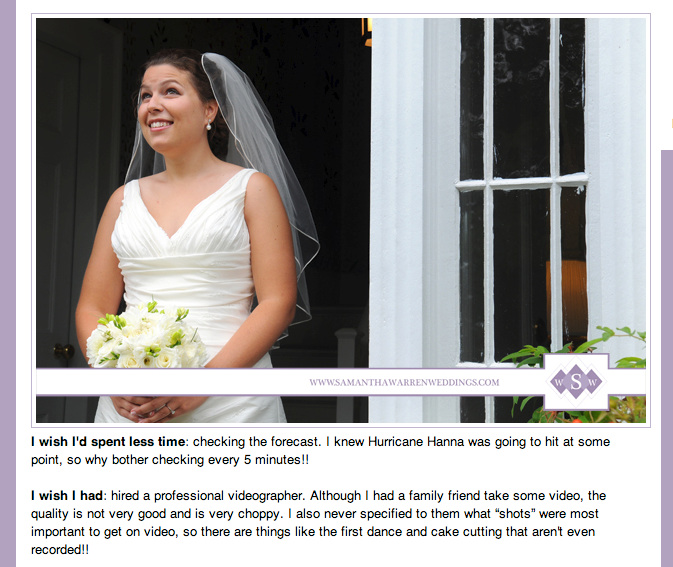 Why Hire a Wedding Videographer?
Why hire a wedding videographer? Really… I'm not trying to hijack Samantha Warren Wedding's blog – but every time I read the latest "Bride Side" volume, something jumps out at me. This time, it was bride Aubyn's "I wish I had:" – and I don't make this up… this is a screen shot from Sam's blog below: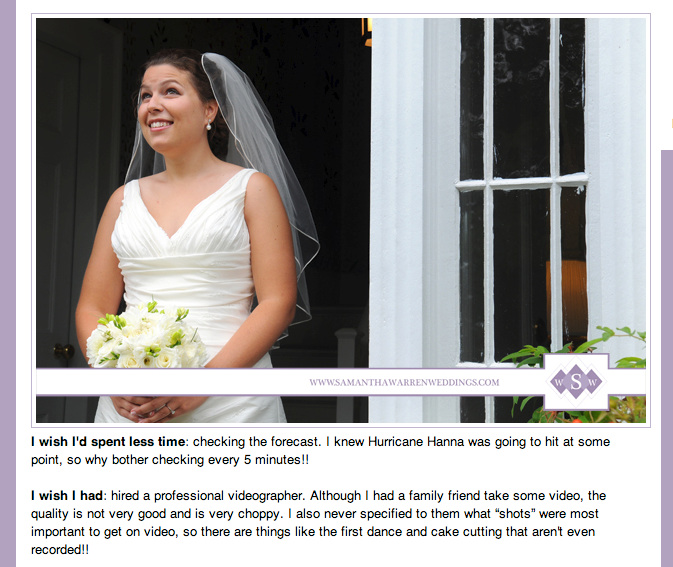 It was kind of interesting because after I read this I went to a spin class and ran into the Aunt of a bride whose wedding I filmed this past summer. She told me with regret that one of the brides good friends had just passed away and that I had featured him in the video quite a bit.  If capturing irreplaceable moments are top on your priority list…. keep me in mind. And when considering wedding photographers, a "must click" is to Samantha's website, here.