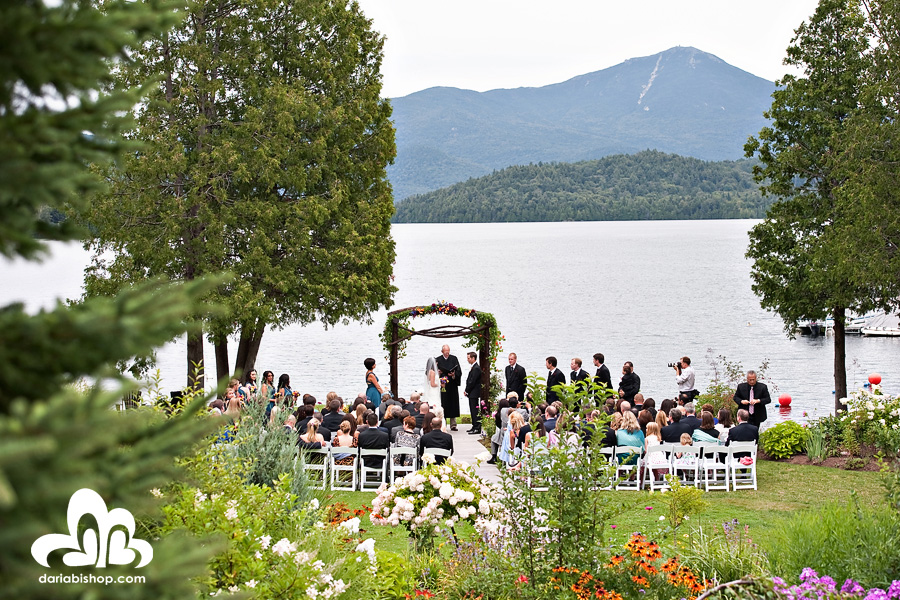 Wedding Venue: The Whiteface Club and Resort, Lake Placid
I am a huge fan of Daria Bishop Photographers, (Daria and Andy Bishop) a husband and wife team based in VT. They posted a wedding from The Whiteface Club and Resort in Lake Placid last week. I instantly fell in love with this setting and had to share. This one image below only scratches the surface of how stunning the grounds, gardens and view are. Please click over to see all the images on their blog, here (warning, their work is amazing, so you may spend hours like I do every time I visit their site). Alison at Floral Artistry created bouquets and arrangements for this wedding that were a vibrant extension of the established gardens. It's visually spectacular!
I am always looking for new venues and places to film in mountain resorts and lakeside towns.  Of course I hope I can be as lucky to land a wedding at the Whiteface Club when the gardens are in full bloom and exploding with colors as they were this day. Ok couples… I'm waiting for you : ) In the mean time call Kristin Parker the wedding and events coordinator at the Whiteface Club & Resort to arrange a site visit. Hopefully I will be able to share more on Kristin's crazy cool proposal and wedding, here on the blog too. Thank you to Daria and Andy for allowing me to share.