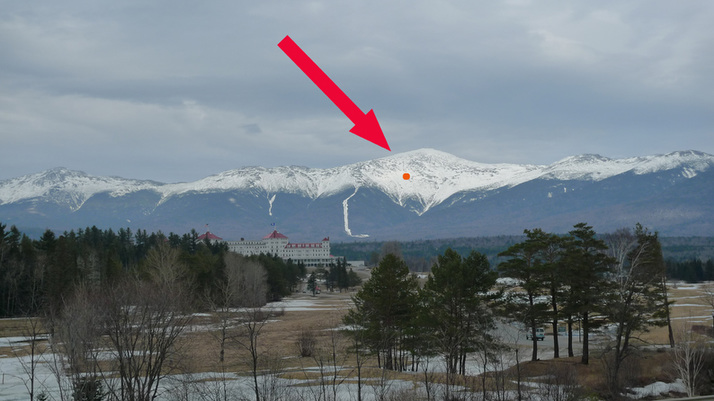 Weddings at The Omni Mount Washington Resort
The Mount Washington Resort is one of my all time favorite New Hampshire wedding venues. The view hands down one of the best in the area. When I'm not traveling in the winter, I can sneak out between editing weddings. I can be found skiing around the Presidential Mountain Range or anywhere in the Mount Washington Valley. Here we are skiing in Ammonoosuc Ravine, visible from the hotel as pictured below. The dot is where this top photo was taken from. The ski out was incredible! If you are getting married at the Omni Mount Washington in the winter or spring, don't forget to bring your skis, as Bretton Woods is across the street and the onsite Nordic trails are amazing!
This is a RePost from 2009 because as your filmmaker I feel it's appropriate to point out how COOL of a place you may be getting married!