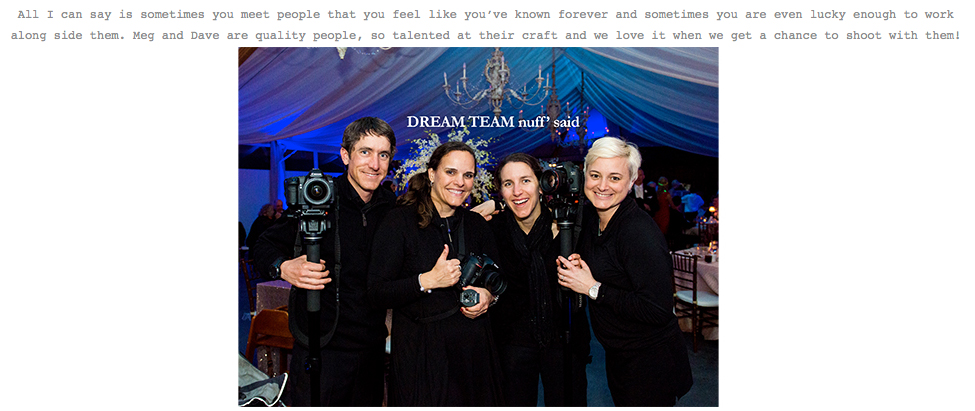 Newport Wedding Film at Castle Hill Inn
Newport Wedding at Castle Hill Inn from meg simone on Vimeo.
As the Snap! Girls said, "Hold on to your hats!" This Newport Wedding is one experience none of us will ever forget. "Go big or go home!" cheers Britt. A magnetic personality filled with positive energy. This wedding is all about family and FUN! You will instantly feel like part of the day and fall in love with all of them, especially the kids! When you hear their reactions and see them in action helping put the dress on… two thoughts – adorable and priceless. I can only imagine what it will be like for them to all relive this film 10 years from now!
You must read the full story of the days events and the hilarious account of the behind the scenes, so well documented by our great friends Trish and Mariah of Snap! Weddings. The images are stunning! I also love that Britt didn't care that it was raining, because the outside portraits in that light are perfect. The details, the dress, the emotion, it's all there!  http://www.snapweddings.com/blog/britt-carls-castle-hill-wedding-newport-ri/
Cake by Confectionary Designs – Echoing what Snap! said, it's great that the cake was the focal point in the room, not off to the side because it was gorgeous!
Flowers by Stoneblossom
Decor by Exquisite Events of Newport
Makeup and Hair by Jennie Kay Beauty
Entertainment by Luke Renchan Entertainment
Justice of the Peace – Frank Camera
Filmed on property at Castle Hill Inn and the Clark Cooke House in Newport, RI.


I hijacked this from Snap!'s blog post… just a quick behind the scenes. We love working with these girls!