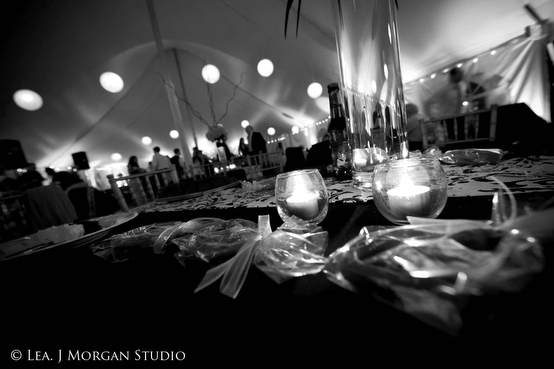 DJ Matt Spofford, White Mountain Productions
In a previous blog post I referenced a bride, Kimberly Kidney (Hillis), who had inquired about my services. Low and behold I missed this unbelievable event but she still took the time to share with me feedback on her experience with all vendors involved. I'll jump start this promised wedding testimonal with the man who kept the party going all night long…. DJ Matt Spofford (He also did my sisters wedding). The wedding was at The Wentworth Inn, Jackson. More blog posts will roll out this week with feedback and photos of her local vendor picks. Thanks Kim for sharing! All photos by Lea J. Morgan Studio
Matt was more than fantastic….Scott and I planned a surprise first dance, a choreographed dance to Michael Jacksons 'Beat it' with my 2 brothers and my MOH….he was able to do exactly what we wanted, he played some cheesy song for the first 30 seconds, and then pretended to mess up the music, apologizing over the mike…..then Beat it came on loud and clear! He even brought costumes, and halfway through the night put on a mad scientist costume with flashlight glasses!!
I know from working with Matt at other functions, that he can be a fun and out going as you want, or as quiet and reserved as you need. He's done a wide range of events and can cater to each couples needs. He's fun to talk to and easy to get along with, so I highly recommend you get in touch!
Photos: Lea J. Morgan Studio
DJ: DJ Matt Spofford of White Mountain Productions
Flowers: Dutch Bloemen Winkel
Lighting: A+M Daniel
Cake: Sugarmaker Bakery
Stay tuned for more vendor reviews from Kim! Cake, Venue, Flowers, and more!