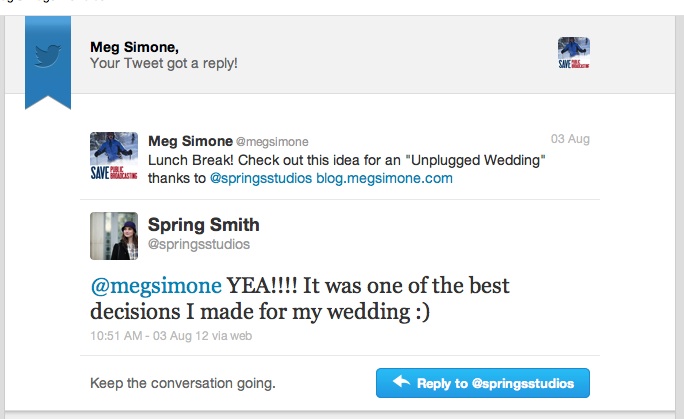 An Unplugged Wedding at French's Point Maine
I had the honor of filming wedding and lifestyle photographer, Spring Smith's wedding at French's Point in Stockton Springs, Maine a few weeks ago. One of the best things she requested of her guests, both on her wedding website leading up to the day, and as guests were arriving, was to "UNPLUG."  I can't tell you how many times a  couples walk down the isle is clouded with arms and iPhones. I fully understand that guests want to preserve the memory for themselves, and I realize this can be a touchy subject. I think if presented in a manner as clear and kind as Spring did, you will really be surprised at how receptive people are to your request. Your guests will later thank you and tell you it was the best wedding they've ever been to because they were more "present" not trying to fumble with their cameras or phones.
From Springs wedding website:
An Unplugged Wedding: We want you to be able to really enjoy our wedding day, feeling truly present and in the moment with us. We've hired an amazing wedding photographer and videographer who will be capturing the way the wedding looks and we're inviting each of you to sit back, relax, and just enjoy how the wedding feels. We're respectfully asking that everyone consider leaving all cameras and cell phones off. Of course we will happy to share our wedding photos with you afterward!
And you don't have to take my word for it… this was a great decision!