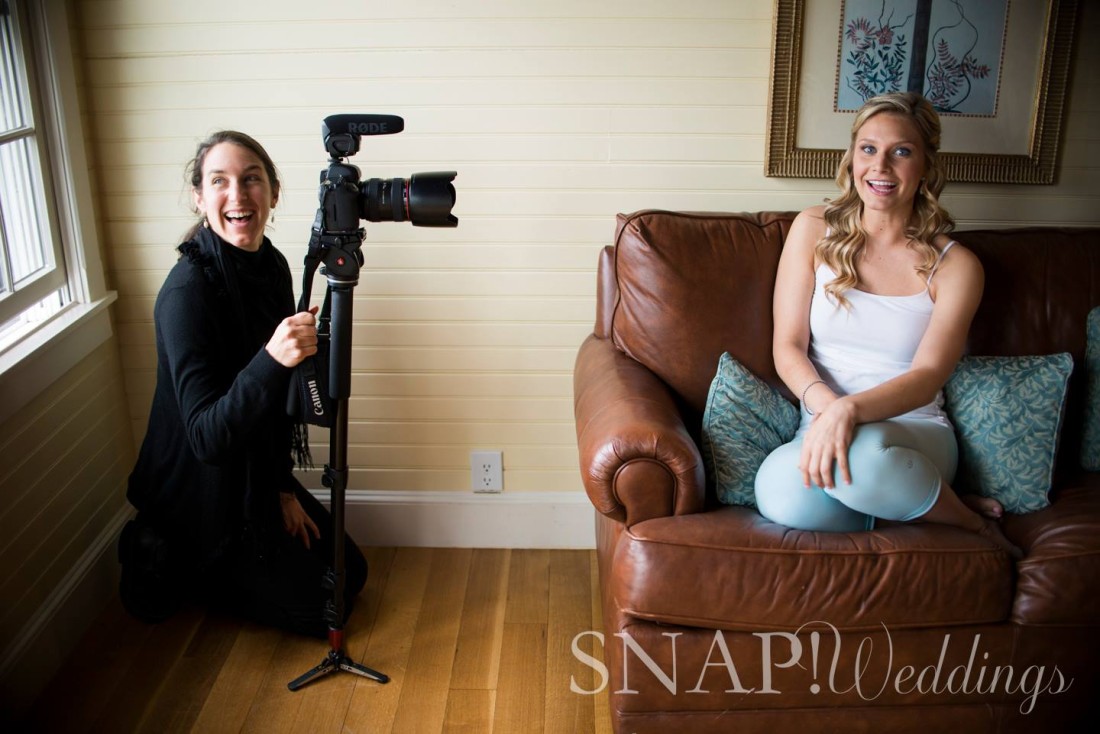 Adventure Wedding Filmmakers
On the road again… that is the theme of the summer. A few fun facts from our travels:
In the last month and a half (up until July 1) we filmed 10 different couples. Most were multi day events, so we were actually out filming for 17 days but adding in travel we were on the road for 22 days. Thanks to  my mobile office I can work from the back seat of the Sportsmobile while we are in transit, so I don't loose editing time,  and we do come home in-between events. Fifteen of the 22 days we took the Sportsmobile. It's so helpful to have snacks, electricity, and running water at the ready. June was hot, so far July even hotter.
Thanks to Trish and Mariah at  Snap! Photography for capturing me in action interviewing Katie the bride (below) their film is almost ready to ship!
Feature films will start to roll out in another month or so, please check the films page on my website for my 2012 portfolio. In the mean time, for more adventure from the road…. follow along on Instagram.