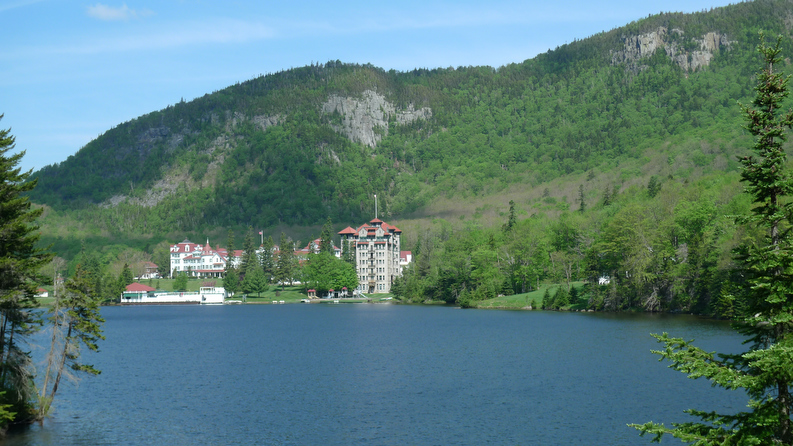 Weddings at The Balsams Grand Resort Hotel
What a treat to spend Tuesday at The Balsams working for Thom Pollard of Eyes Open Productions. I can't dilvulge the secret project he was filming but I can say that during the break we had a few hours, so I took up office space on the verandah! I wouldn't mind doing this a few times a week – WOW! I got more done in those two hours with a quiet breeze and breathtaking scenery as inspiration. Another super cool thing that happened is that I finally met Karen Ahrens who has been the onsite wedding coordinator at The Balsams for the last four years (and at the resort for 10!) She just completed an intensive training course through the Association of Certified Professional Wedding Consultants (ACPWC) and you can meet Karen and learn about their wedding offerings online, in this great film shot onsite at the resort.
"This accomplishment brings a new level of service to an already outstanding wedding experience at The Balsams Grand Resort Hotel!" – The Balsams Blog
I can't wait to return to the Balsams for an elopement or wedding … or of course to just work on their verandah or in their summer gardens!
Photos: On our way up and back, in the same spot… a moose. My temporary office (sigh)