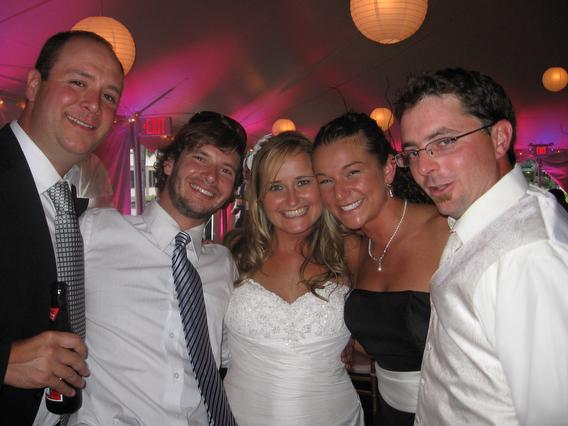 The Wentworth Inn, Jackson NH Wedding
Kim's wedding was September 12th at The Wentworth Inn, Jackson. Lets backtrack. The name Esther MacDonald keeps popping up in my blog posts. She's a huge cheerleader for me, but more importantly a great family friend. Her daughter Kaley's wedding is featured in the rotating photos to the right on my blog, her son Colin's wedding video preview will be posting Friday. In February Esther ran into bride Kim Hillis below at a bookstore in MA and gave her my number to call me, but I was booked. I did not hesitate to get her info on other vendors in the area because I wanted to make sure she had a positive wedding experience and a wonderful celebration here in Jackson… even though I wasn't going to be a part of it. What I'm trying to say is that I genuinely care about each and every person that contacts me. If I can't help you, if you are looking for footage of a live band, videos of floral designs and decor at a certain venue, let me know. I have more material then what's accessible on the website.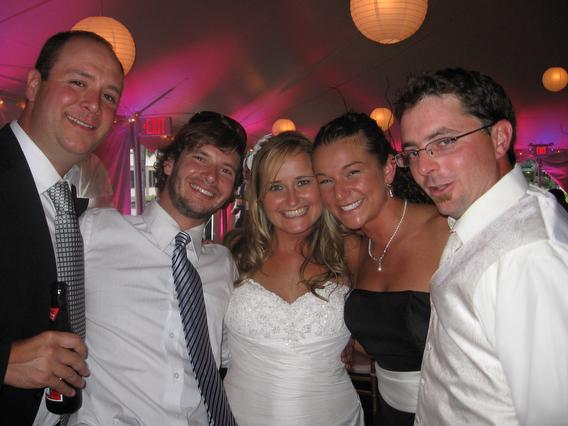 Kim was so kind to send photos last week when I coresponded with her about how it went. Her review is in and I can't wait to post her praise soon here on the blog.
Truth be told, the hardest part about my job is having to say "I'm already booked" because I do want to help everyone relive their day. I love all my clients, and am so grateful for the opportunity to provide this service to those who do book me. It was so cool to hear Kim's feedback and finally see a photo of a couple, who I guess in some small way I helped influence their wedding day 🙂 Stay tuned for more great local vendor reviews from Kim.
Hi Meg,
I just wanted to thank you for all of your help during my wedding planning process. Your recommendations were all so fabulous! Matt Spofford was an incredible DJ, and I could not be happier with how everything turned out…..
I cannot thank you enough for your help, and please let me know if there is anything I can do to help you in the future! Even though I did not use your videographer services, I would be more than happy to be a reference of character, or provide any of the connections I have made while planning my wedding!
Thanks Again!
Kim