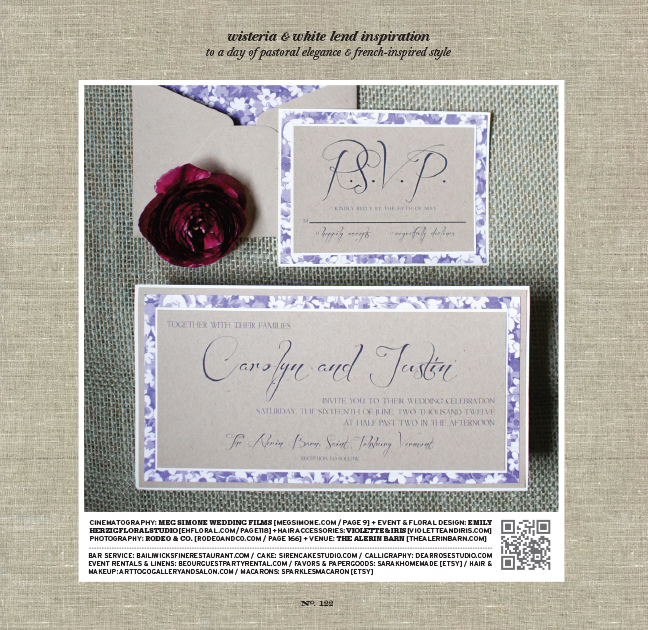 The Alerin Barn a VT Wedding Venue
I was recently assisting another company on a wedding in Napa, CA and saw this floral table runner design (different colors) come to life on about five 50 foot long tables! It was insane! You can see this design concept implemented a little closer to home… The Alerin Barn located in St. Johnsbury, Vermont, is a private, classic New England homestead set amid several hundred acres of rolling VT landscape. This grand timber frame sits upon the banks of "Horned Pout Pond" and boasts a country manor home with beautifully appointed rooms, covered porches, adjoining carriage house, and a hilltop ceremony site. Thanks to Meg of Rodeo and Co and Emily Herzig Floral Studio for including me in this fun day. The Alerin Barn was host to this French Rustic inspiration shoot. If you haven't yet watched this mock film please do – it's really fun and you will not only fall in love with the property but with Meg and Em too! We are so lucky to have both their talents up here in the White Mountains.
Alerin Barn Vermont Wedding Inspiration from meg simone on Vimeo.
Event & Floral Design by Emily Herzig Floral Studio
Photography by Meg Hamilton of Rodeo & Co. Photography
2nd shooter/Assistant – Jackie Nagle – J Harper Photo
Hair, Make up, Styling of Bride: The Gifted Eye & Art To Go Boutique – Kate Goldsborough
Vermont Wedding Venue The Alerin Barn, St. Johnsbury, VT
Rentals: Be Our Guest, Boston MA
Cake: Siren Cake Studio, Eva Salomon sirencakestudio.com
Cake Topper: Better Off Wed
Cake Stand: Two Potters – Becca Van Fleet Webb
Calligraphy: Dear Rose Studio, Cara Linehan Esch
Stationary: Sara K Homemade, Sara Campbell
Catering: Bailiwicks bailiwicksfinerestaurant.com
Macaroons: Sparkles Macaroon
Model: Rose Goldblatt
Dress/Fashion: (Vintage 1920's Dress) Three Of Cups, Elaina Susman & Joe Miller agassiztrading.com