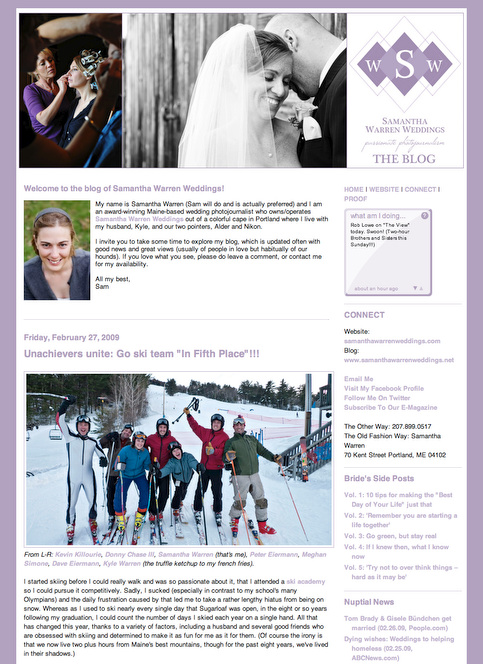 Samantha Warren Weddings on – Underachievers unite: Go ski team "In Fifth Place"!

Racing with the Moon – Shawnee Peak from meg simone on Vimeo.
Even if I could write, I don't think my account of our weekly race series would be half as entertaining as Sam's. Sam (of Samantha Warren Weddings) and I met at a luncheon organized by emilie inc photography about a year ago. Sam recommended me as a videographer to clients Lani & Steve who stole a spectacular 08.08.08 at the York Harbor Inn.  Long story short, Sam and I became friends and the rest is a hilarious read below, just click on the image!