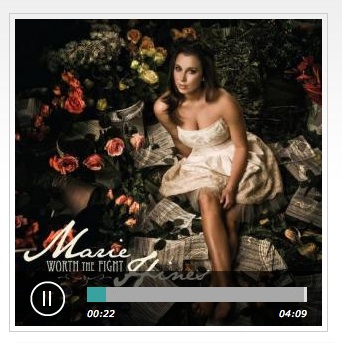 Royalty Free Music for Wedding Films from The Music Bed
What's the secret with my wedding film soundtracks? Recently a lot of other creative wedding pros (and even couples) have asked "where did you get that song? It fits the film perfectly!" Well, here's the story.
"Not another Stock Music Site!" That's exactly what I thought when my friend emailed me "Meg, have you heard of The Music Bed?" In the past I've been overwhelmed when surfing Production Music websites trying to find something unique for each couple. The minute I saw The Music Bed's clean and simple site with easy navigation I was hooked. Their royalty free music artists are amazing! And popular! You can preview and scrub through entire songs! The site works for me and doesn't waste my time. With one click I can view full lyrics and add songs to my ever growing wish-list! The categories are easy to navigate. I love the one click "instrumental only" button since I create a lot of documentary style films. I've never had such an easy time finding the right fit for my couples films. Their pricing and licensing is easy to understand, and quality and customer service is over the top.
The royalty free music selections resonate with modern projects but blend timeless and classic vibes to keep videos fresh long after the top 20 list is outdated. When I'm stuck on an edit, or if I don't know the feel to take with a film, I just go to The Music Bed and 100% of the time I've literally had the film visually unfold for me as I listen to their extensive quality music library. Two clicks later I'm downloading my licensed song editing a project I know will be unique to each couple with a sound track that will knock their socks off. Couples comment, "Did they write this for us! it's perfect!" Using songs from The Music Bed has elevated my wedding films to another level because they look and feel more unique and personal then ever, but not in a cheesy "production music" way.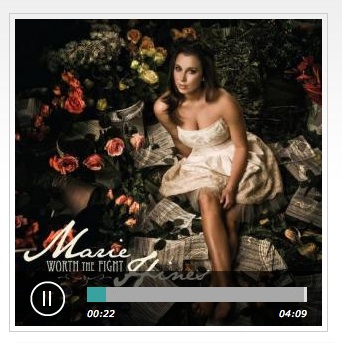 It makes me proud to share my films knowing they are 100% royalty free!
The Marie Hines collection of instrumentals with her full original tracks are absolute favorites because the upbeat overtones on otherwise emotional pieces that are sure to give goose-bumps to any viewing audience. Matt Moberg's Love on My Arm blends subtle acoustic riffs with modern sounds, and a catchy base rounds it out leaving you to want to know and hear more. I swear Michael Castro wrote "The First Time" just for wedding pros! This song can be applied to anything romantic. It's upbeat nature is very hip, but this will be a song the grandkids will happily sing along to in 50 years. Now or Never (instrumental) by Stars Go Dim puts the punch and emphasis on quirky dialogue like nothing else. It's perfect for funny toasts! The piano and strummy pauses are comically dramatic and the guitar picking crescendos just when you need it. I'm just itching for my next edit and an excuse to explore more of Brooke Annibale, poppy aggressive beats from Parachute Musical, folksy love songs from The Vespers, and any excuse to use the driving sort of 80's english beat of "Haunted" from Leagues!
Favorite feature and reason I always end up back on TMB: I can scrub through songs stop and start from any point, not just the beginning! The music resonates with my style, my clients, my vision, and choices are plentiful but easy to make!
Enjoy this super fun film with a cohesive and loving soundtrack, 100% Marie Hines.

Point Lookout, Northport Maine Wedding Film – Coastal Maine Wedding Video from meg simone on Vimeo.
"Now or Never" – Stars Go Dim http://www.starsgodim.com/ "The First Time" by Michael Castro http://www.michaelcastromusic.com/ all from The Music Bed http://www.themusicbed.com
Church Landing Meredith NH Wedding Film from meg simone on Vimeo.