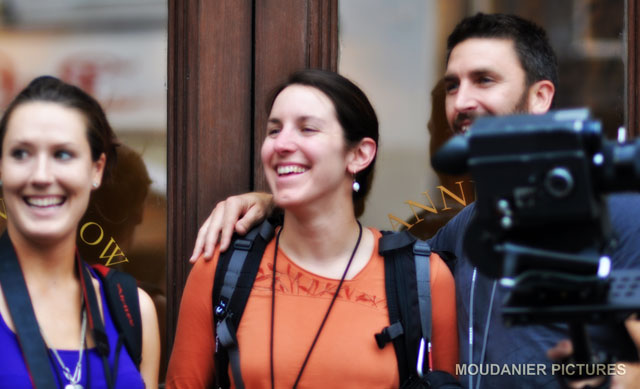 ReFrame ReVisited ReViewed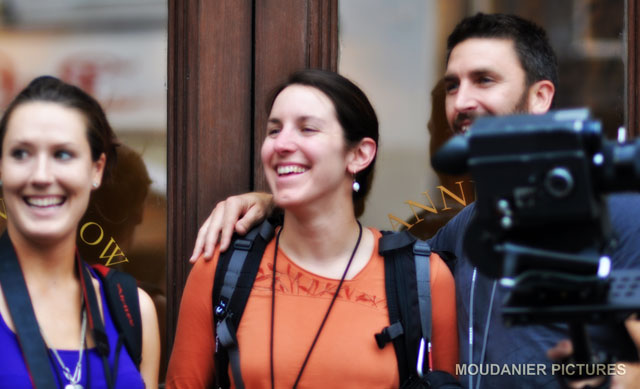 Photo courtesy of: Evro of Moudanier Pictures
Kyle of Elysium Productions, Me, and Joe Simon of Joe Simon Productions
Photo taken during Tuesdays "Shoot Out"
I attended a 3 day convention/workshop – continuing education for Professional Wedding Videographers, called ReFrame. 50 Studios from all over the US, Australia, Europe, and North America converged at the Alamo Drafthouse Cinema in Austin, Texas. Presenters discussed topics ranging from workflow, business, new technology, tips, tricks, techinque, same day edits, long and short form edits, real film, cinematic composition, the list goes on and on.
What I liked most: That they limit the number of attendees to 50 (+a few extra for studios with associates) so you really get a chance to talk to everyone including the presenters. My days started out with breakfast at a round table with 6 others, so we eagerly jumped into discussion on studio contracts, final delivery, HD delivery, what works what doesn't, market differences, etc… Putting faces with names from previous forum and twitter discussions was key. I developed relationships with people so now I can bounce ideas or ask questions to colleagues with a huge depth and range of knowledge. Most everyone went to lunch together in a few big groups so each day you could also debrief about the morning presentations at lunch, and the same with dinner. It was summed up best by a few people like "Summer Camp" for Videographers. With just 50pp we ate, slept, and breathed video production with each other for 4 days (night before, three days of convention). The new friends, contacts and knowledge I took away to better my  own business was worth the price of admission. Another huge plus was that we got to either watch, ask questions, or actually get our hands on new gear, or items we had potential interest in adding to our our studio line up:  Stedicam, Brevis 35mm adapters from Cinevate, Glidetracks, real 8 and 16mm film cameras and more! Canon was on hand for all three days with the 5DMII, and their HD line of video cameras (I have been shooting with two XHA1).
Now that my wedding season has kicked into full swing, I'm so excited to start posting videos that I've created with my new knowledge and tricks. Looking forward to a happy, fun, and successful (but not award winning) "people winning" 2009!