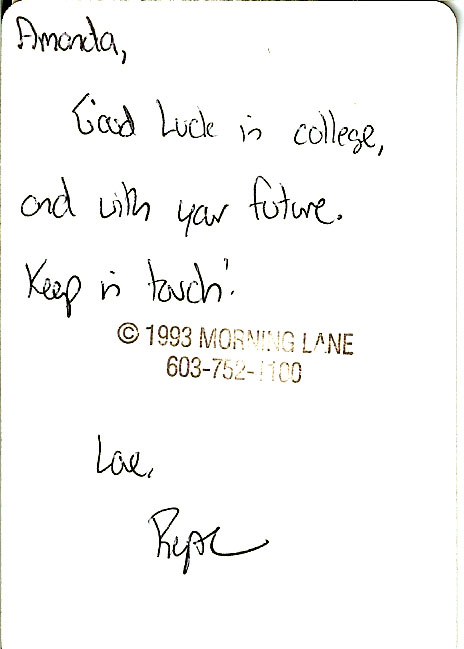 NH Wedding Rehearsal Dinner Video
I was so excited to put together Amanda and Ryans wedding welcome dinner video. As I was scanning the photos I noticed Ryan had signed the back of his Sr. Photo for Amanda… little did he know!!! I just think it was a fitting way to end the video, so we closed on that note. A+R did not date at all in HS or college, that's why I think the note on the photo is even more special, because neither of them would have guessed!  Looking forward to presenting for their extended family and friends.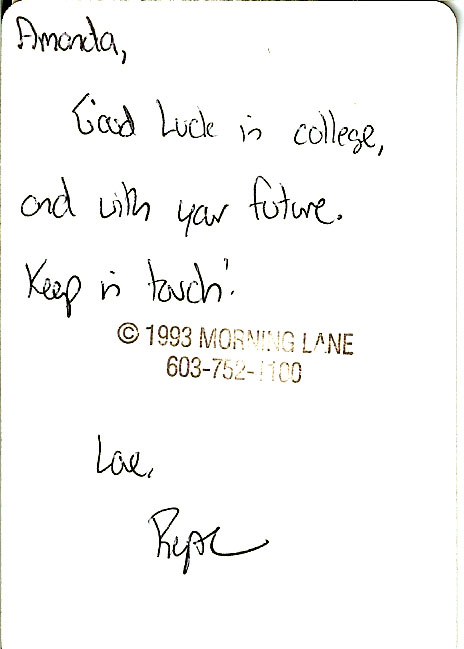 Hi Meg,
WE LOVE IT!! It's so great. If this is any indication of how the actual wedding video process is going to go-we are psyched! We both cried the first few times we watched it (yes, we've watched it about 15 times now, a few times at home, multiple times with both of our parents.
-Amanda
Meg,
I've got to admit, the video blew me away. The picture at the end put it over the top. Thanks for doing such a great job. Everyone has loved it. Thanks again!! See you in a little over a week.
-Ryan