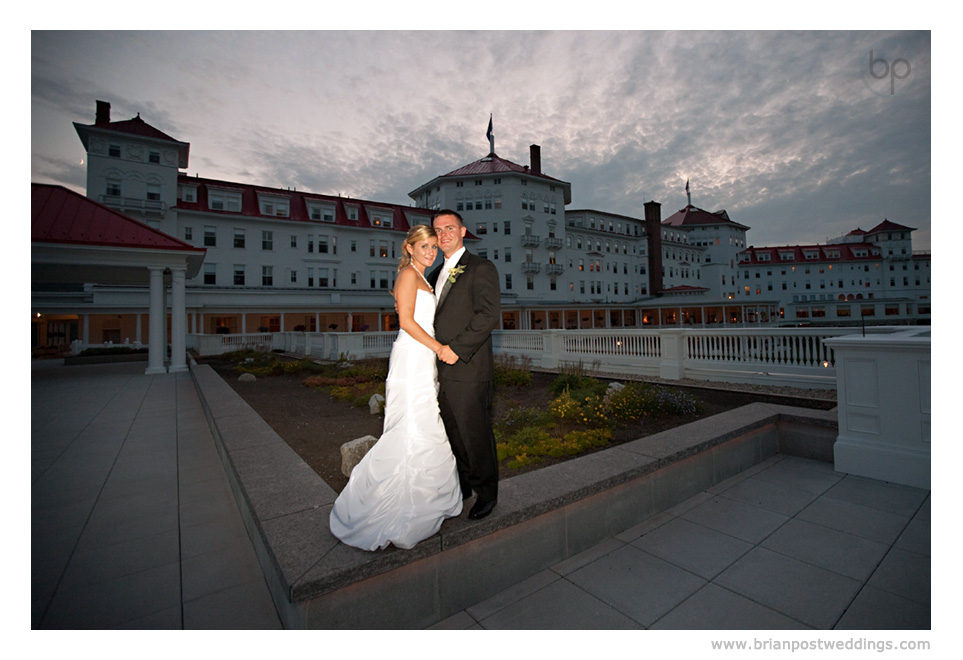 NH Wedding Photographer Brian Post
"Brian Post was beyond fantastic and I can understand why you said that you both work so well together! He was so professional and his results were beyond what Derek and I could have ever expected!
Even when I don't get to film an event, I love keeping in touch with couples to see how their experience is with our local vendors and venues. It was great to hear such praise for one of my favorite places with one of my favorite photographers!
"Our wedding was magical! After traveling home from Norway to New Hampshire for the wedding, we expected a very stressful day, however it was perfect! The hotel was so beautiful and the staff was so professional, that i had nothing to worry about on the big day! In fact, the morning of the wedding, Derek and I enjoyed a couples massage at the new beautiful spa. I would 100% recommend people get married at The Omni Mount Washington Resort because it was so perfect!" – Mary & Derek Michaels, 7/25/09