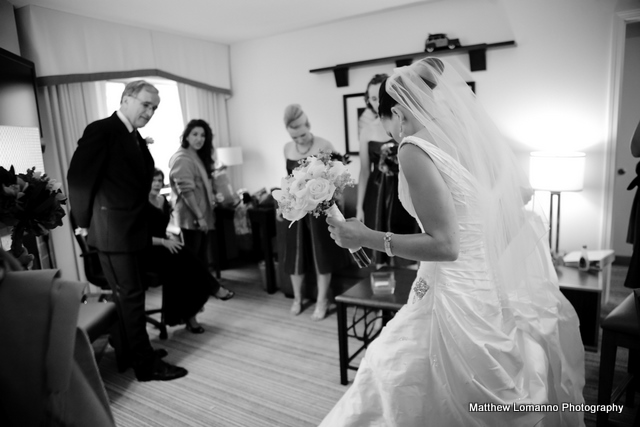 Matthew Lomanno Photography
Fellow My Kate Parker Wedding vendor, Matthew Lomanno and I did a wedding back in October for Jennifer and Jason (10/9/09), but I never formally took the chance to blog about him.  Matthew was extremely easy to work with, so much so that at the end of the night I remember thinking I barely saw him. He sort of floats around inconspicuously, as if on a cloud, and when I ever saw the final images from their day my jaw hit the ground. I thought, "Where were you? How did you get that? How did you capture them so well in the church without flash!" He did an amazing job. Father to four with a loving and supportive wife, Matthew also makes a great Groomsmen, as I filmed him in his sister Marissa's wedding on 12/27/09 (which I have yet to blog about!). I feel like I know the entire Lomanno Family, and they are all so genuine and nice.
If you are looking for a photographer for this year, Matthew still has some July and August dates for 2010 left. Give him a jingle or check out his site.
A wedding day celebrates the joining of two lives surrounded by family and friends, and my goal is to create photographs of unscripted moments in a day abounding with ceremonies, schedules, and plans. To achieve this, I attempt to remain as unobtrusive and inconspicuous as possible. Influenced by numerous documentary and street photographers, I strive to capture candid moments, showing you and your guests enjoying the day. – Matthew Lomanno