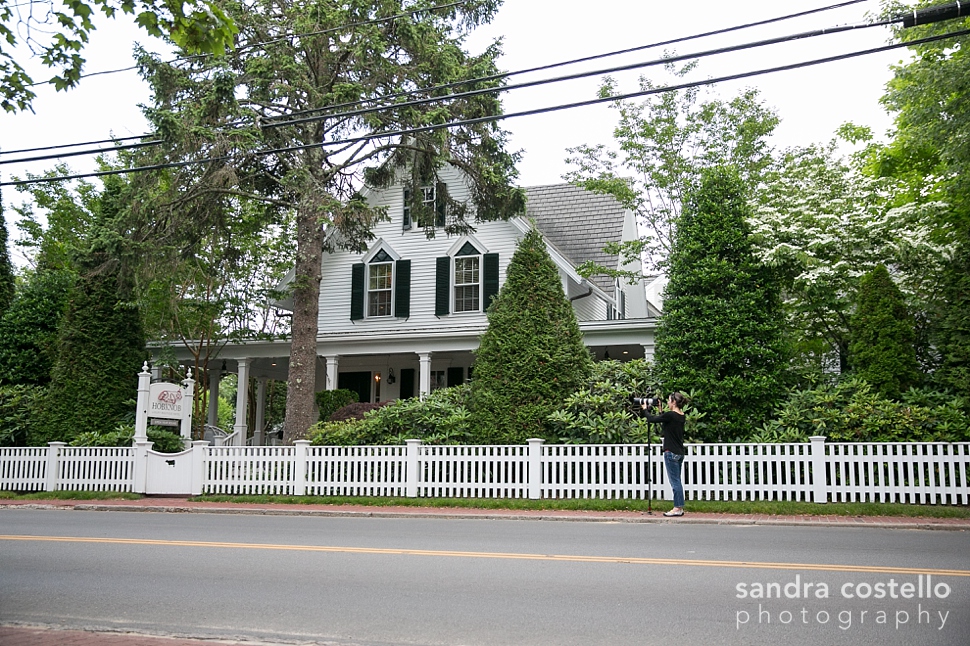 Behind The Scenes – Martha's Vineyard Wedding Adventure
As a follow up to the Martha's Vineyard elopement video post I wanted to share a rare glimpse into our life on the road. Many thanks to Sandra Costello who not only connected me with Brittany and Tony, but for documenting a little of what we do along the way.
Some fun facts: 1) Since this was an elopement, and only 7 people, I decided to wear white! I never wear white to a wedding, but I did wear this top to a few rehearsal dinners this year.
2) I love ferry rides! If you getting married on The Vineyard, Nantucket, or one of the many hidden gems in Boston Harbor or off the Coast of Maine, I'm your gal! Six of the events we covered this summer involved boat rides. Wait until you see the one from Bar Harbor!
3) Don't mind my outfit… I keep it casual and comfy when I'm on my own filming scenic video clips. My crazy hat keeps sun off my face and I promise not to wear it at your wedding.
4) A little hug with Britts mom. If you watched the film this is right after she told us the story about her mom who was always "sending 11's." Brittany was put in Room number 11 at the Hob Knob Inn. We were all a bit choked up. I love "signs" like that. Family is always with us.