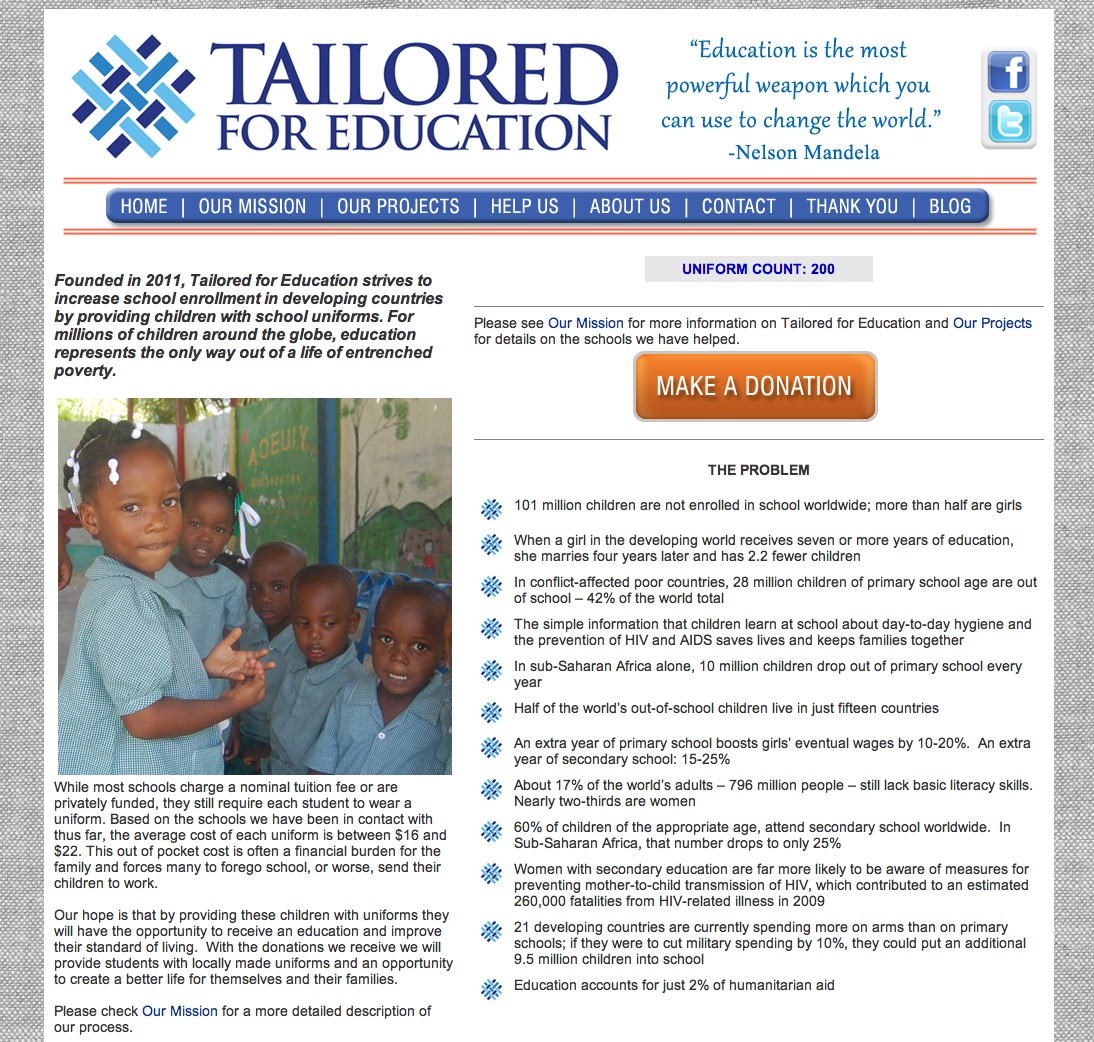 Former Bride Starts Non Profit – Tailored For Education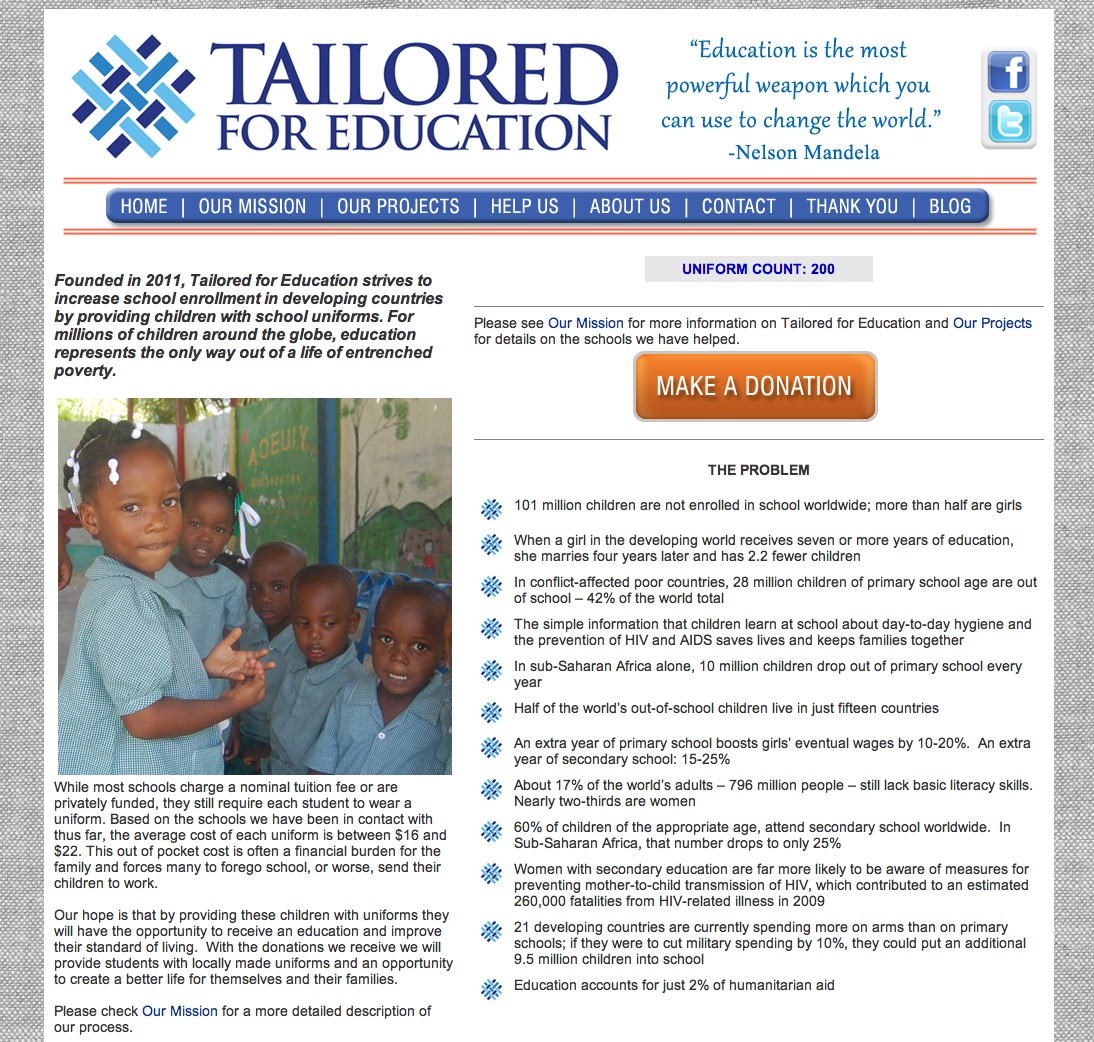 Founded in 2011, Tailored for Education strives to increase school enrollment in developing countries by providing children with school uniforms. For millions of children around the globe, education represents the only way out of a life of entrenched poverty. Co-founders Megan Kelly & Jessica Roy (Roy, who wed at the Mount Washington Resort in 2008), wore uniforms in school growing up.
"It will impart a sense of self-worth and importance, traits that will likely lead these children to value their education even more and strive to have these opportunities available for their own children. In addition, children who receive an education have a much higher chance of breaking the preexisting poverty cycle prevalent in many developing countries today." – Tailored for Education
It's so much fun to find out what past couples are up to. Although I have never met Megan Kelly, when I received an email around the holidays from Jess I was really moved at their new venture. My parents are both educators and have been teaching around the globe for the last 14 years, so this was something I could easily relate to having seen some schools like this first hand.
Congratulations to Jess and Megan, I hope the threads of peoples generosity continue to blanket each student with hopes of a brighter future.