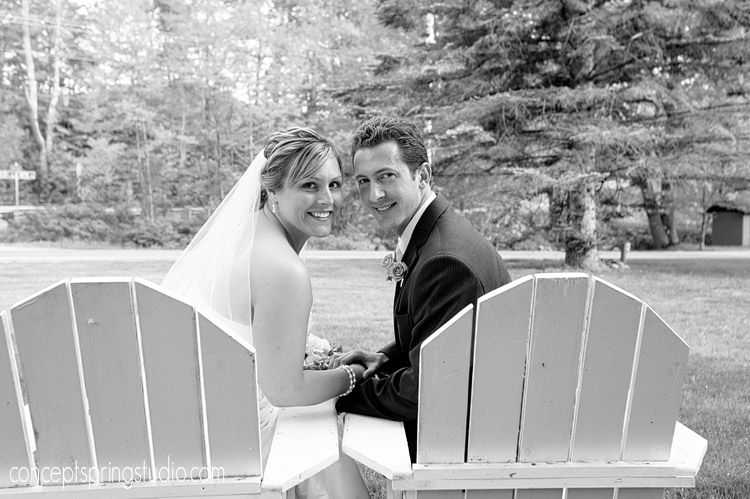 NH Wedding Photographer Spring Smith
Spring Smith is such a talent. Her eye is amazing, and every time I look at our photos, I cannot believe that she caught the the images that she did! If I wasn't actually the bride, I would look at some of her photos and think that it was a pre-set photo shoot! She is professional and so much fun. She even sat on an adirondack chair to wipe off possible dirt before we did so as not to dirty my gown. Love her!   – Lauren Burke, Bride
The wedding was May 22, 2010 at Whitney's Inn, Jackson, NH. Flowers and Event Decor by Dutch Bloemen Winkel. All images courtesy of Spring Smith Studios.