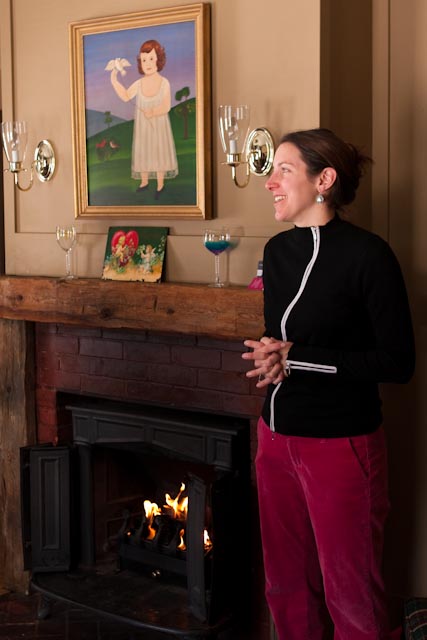 NH Wedding Venue Brass Heart Inn
The Brass Heart Inn in Chocorua is a rustic wedding venue in New Hampshire. They have a beautiful barn for wedding receptions. They hosted a vendor preview for their already booked weddings. It was a great way to get out and meet potential clients, but also a fun time to meet other vendors. Debony, from Debony Salon and I carpooled down, and I set up base camp in the Inn's library. While I was talking to couples, wedding photographer Matthew Lomanno discreetly got a photo of me. Long story short, we didn't make the connection that day, but ironically his sister had already been in touch with me about her December '09 wedding at Church Landing. I just love these "small world" situations! You can see more of Matthew's wedding work here and his blog has more tasty imagery from the Brass Heart Inn's dessesrt sampling too!
The Brass Heart is a perfect place for those looking for a rustic yet classic New England Barn to hold your wedding reception in. An outside ceremony on the grounds provide ample photo ops, then round up your friends for cocktail hour in the coral!